LEADERS
Your decision to be a men's leader will have a profound effect on the men you lead. Your influence has the power to mold them into better husbands, fathers and community members. Congratulations on your choice to pursue such a noble calling! This leadership page is designed to help you achieve success on your journey.
Our mission: To walk beside each man as he strives to fulfill the potential God has given him.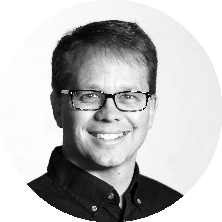 WE'RE HERE TO SERVE!
In addition to the resources on this page, we also provide free coaching and support to K21 leaders. Our men's ministry coach, Adam Hultstrand, is an ordained pastor, certified family-based therapist, and speaker. He comes alive when walking alongside men to encourage them as they reach their God-given potential.
We also recommend registering your leadership team. Once we have your the contact info for each person on your leadership team, we can send them access to the Leader Guide videos that correspond with each trail in SQUIRE. These videos will help your group facilitators prepare for each trail.
Why Not Try To Hit The Real Target—Men
A guidebook for men's ministry leaders

Interested in learning more about leading an effective men's ministry? Check out our book Why Not Try To Hit The Real Target—Men, a step-by-step guide for creating and sustaining a men's group that works. It's filled with great advice, leadership tools and additional resources to help you reach more men. When you buy this book, you'll also gain access to a corresponding webpage with even more leadership resources—videos, spreadsheets, guides and more!