BOOKS
Our books are created to be used in a group setting, although they can be used by an individual as well. Each chapter ends with discussion questions to help you internalize its concepts and information, while building supportive relationships with a group of men.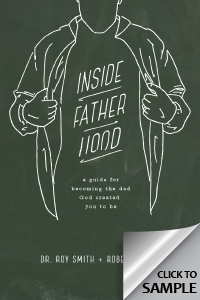 INSIDE FATHERHOOD
A guide for becoming the dad God created you to be.
Inside Fatherhood takes you into the process of fathering on a spiritual, personal, and practical level. Whether you're a biological father, a stepfather, a grandfather, or a nonbiological guardian, God put you in your child's life for a reason. Become the father they need, and help them grow into all God created them to be.
Inside Fatherhood breaks down the core concepts and principles of fatherhood and how to follow God's perfect example. It discusses the importance of growing with your child and guides you through the issues you must confront and work through to father your child effectively, including reconciling your own father's legacy. Finally, it outlines the specific areas you'll need to guide your child through to help them establish a strong, godly identity.
PASS IT ON
A guide for mentoring, counseling and coaching for both men and women.
Everyone is a mentor, no matter your specific role or title, but it isn't always easy to know how to mentor effectively. Pass It On outlines the processes and structures foundational to any type of mentoring relationship—and how to implement them.
Whether you're a coach, teacher, church leader, boss, counselor, parent, sibling or another form of a leader, Pass It On will teach you to:
Develop yourself as a mentor
Examine and resolve your past pain
Build a strong identity structure
Connect with your mentee and build intimacy
Build trust with your mentee
Guide your mentee effectively
NEW! – Something Sinister Book 11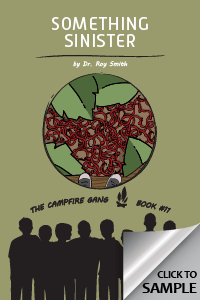 THE CAMPFIRE GANG
An adventure-packed, character-building series created for kids of any age!
The campfire gang loves to listen to the old man's stories. But one night they realize something strange about him. After that, they find themselves in a world full of excitement, adventure, strange creatures and new friends.
Through it all, the boys learn lessons about life and about God. They never stop fighting for each other—and sometimes for their own lives!
This is the first book in a series that shows kids how to deal with:
emotions
challenges
leadership issues
teamwork
relationships
and more!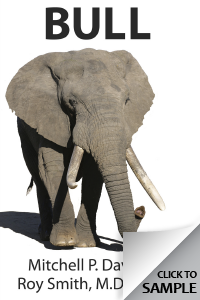 BULL
A book for fathers and sons
Every male has the drive to become a real man, and needs other men to guide him on this adventure. A strong father invests in his son's manhood quest. This book challenges males—both young and old—to become courageous warriors as they walk together on this God-intended journey to manhood.
Designed to communicate with the younger male generation, Bull is purposeful about not using "textbook speak" to communicate to readers.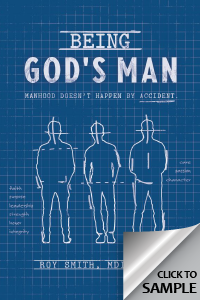 BEING GOD'S MAN
Explore what it means to be God's man and to reflect Jesus Christ to others daily. A man's ability to reflect Jesus to others requires him to integrate God into all of who he is. Fathers and sons or men's groups can use this book to discuss the important tasks that lead to Godly manhood, including a manhood ceremony.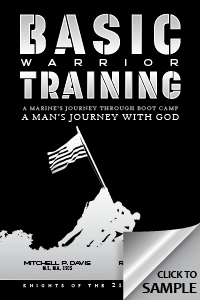 BASIC WARRIOR TRAINING
A Marine's journey through boot camp… a man's journey with God
Follow a young Marine's journey through boot camp and infantry school as he searches for the true definition of manhood. His motivating narrative of challenge and dedication parallels God's unique plan for each man. Each chapter ends with a challenge—commit today to take action on your decision to be a man!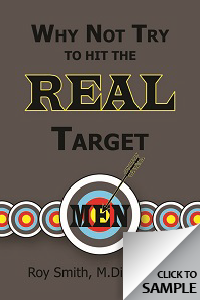 WHY NOT TRY to HIT the REAL TARGET—MEN
A step-by-step guide for men's leaders
Interested in learning more about leading an effective men's ministry? Check out our book Why Not Try To Hit The Real Target—Men, a step-by-step guide for creating and sustaining a men's group that works. It's filled with great advice, leadership tools and additional resources to help you reach more men. When you buy this book, you'll also gain access to a corresponding webpage with even more leadership resources—videos, spreadsheets, guides and more!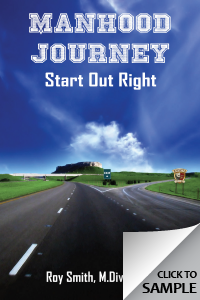 MANHOOD JOURNEY
A 5-volume in-depth look at God's definition of manhood
A man is designed for a special Godly purpose, for which God has given him great potential. Knights of the 21st Century offers a variety of men's ministry curriculum resources used by churches around the world, which are based on the concepts in this series.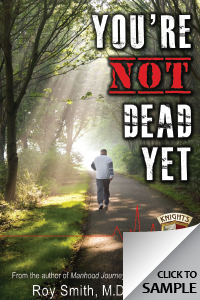 YOU'RE NOT DEAD YET
There's an important question that every man over the age of 50 should find the answer to: Why has God, who is in charge of my days, allowed me to keep living my life? Discover God's "why" for the second half of your life.