BIBLE COLLEGE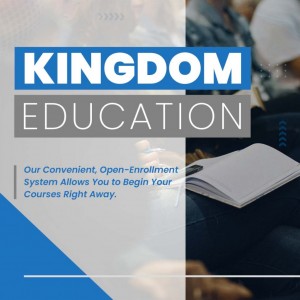 CLST Registration
Earn college credits for completing a K21 video series!
We've partnered with Christian Life School of Theology Global (CLST Global) to offer online credit opportunities for men who complete one or more years of The Heroic Man's Journey series. Whether you completed a year of Knights nine years ago or last month, you can enroll today with CLST Global to get advanced standing credits toward an associate's, bachelor's, master's or doctorate degree.
View the CLST Student Handbook to learn more about enrollment.
CLST Registration
1.  Submit an Admission Application to become a student.
2.  After you are enrolled as a CLST Global student, you can begin the process of transferring your K21 experience for advanced standing credits.  Simply fill out CLST Global's evaluation of prior learning application. Each completed year of The Heroic Man's Journey series will be awarded 12 advanced standing credits (maximum of 60 credits). You will need to present a Knights graduation certificate to CLST Global as proof of completion.  If you graduated and do not have a certificate, contact Adam Hultstrand for details.
Another option is to complete The Heroic Man's Journey series individually instead of in a group setting in order to transfer your K21 experience to CLST Global. Contact Adam Hultstrand for additional details. > Learn More
3.  Start working toward your degree!
K21 CONTACT
ADAM HULTSTRAND
(717) 673-3787
CLST GLOBAL TUITION COSTS
(Payable to CLST Global)
Student Registration:         $50.00 (a one-time fee)
Transfer of K21 Credits:      FREE
Tuition Per Course:             $185.00 (3-credit courses offered by CLST to complete your online degree)