FIGHTING for YOUR MANHOOD
You will be required to fight for your manhood in this present world.
Victory does not occur by accident, but by developing all of the potential God has designed you with. This 8-lesson DVD study program explores what it means to be a man after God's own heart. Exercising yourself to win life's battle begins by utilizing the complex set of strengths God has given you, seeking God's guidance daily and fulfilling His call for your life. People around you need you to be a man of positive influence as God is reflected in your choice of actions. Christian actors T.C. Stallings (War Room and Courageous) and Robert Amaya (Courageous) take men through this Christ-centered study of what a Biblical manhood journey should look like.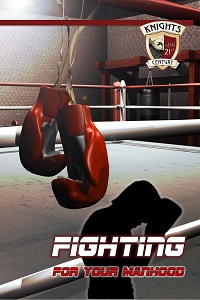 PREVIEW FIGHTING for YOUR MANHOOD