4 volumes  |  12-16 lessons per volume  |  58 lessons total
Use each Real Men volume as a full program OR

Use each lesson as a stand-alone session

Watch each volume in any order

Use during the summer, at men's retreats or at breakfast meetings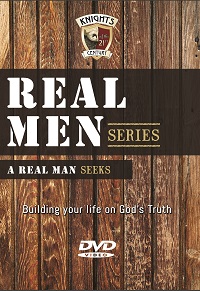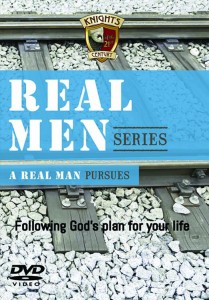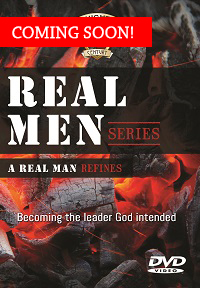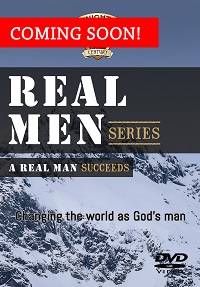 Where can you find the nation's best men's ministry speakers, and bring them right to your church? They're all right here in the Real Men series!
Each multi-lesson DVD volume brings together a group of dynamic speakers, including Robert Amaya (Mom's Night Out/Courageous), Jeff Kemp (VP Family Life), T.C. Stallings (Courageous/War Room), Gene Getz (author) and more, who share their knowledge, gifts and experiences in an effort to lead males toward becoming real men of God. Invite a group of men and pursue manhood together. Join our team to seek—and find—God's will for your lives.
Each Real Men lesson is approximately 35 to 40 minutes long, followed by a 10- to 15-minute interview with the speaker.  These interviews allow the audience to learn more about the presenter and his ministry, books, website or contact information.  The interview segments can be skipped over if groups are not interested in watching them or are short on time.
Fatherhood – Robert Amaya
When Good Men Are Tempted – Bill Perkins
A Warrior's Heart: Unleashing Men for Kingdom Impact – Dr. Bruce Fong
Son, Subject or Slave – Dr. Chuck Stecker
Maximizing Your Marriage: True Intimacy – Dr. Dan Erickson
The Measure of a Young Man – Dr. Gene Getz
Facing the Blitz: God's Wisdom for Turning Trials into Triumph – Jeff Kemp
Accountability—The Missing Link – Rod Handley
I Don't Like That – Dr. Roy Smith
Living with Eternity in Mind – Ted DiBiase
 A Real Man Can—The Formula – T.C. Stallings
Turn the Page—Maximizing Your Life Story – Dr. Johnny Parker
Pursuing God's Story for Your Life – Clair Hoover
The Needs Spectrum in Your Church – Herb Reese
Men's Ministry: Taking Your Group to the Next Level – James Steiner
Playing to Win – Ray McElroy
The Handoff: Passing on a Legacy of Leadership and Love – Jeff Kemp
From Bondage to Blessing – Rod Handley
Priesthood – Larry Jackson
Building Up One Another – Dr. Gene Getz
Turn the Page—Being Others-Centered – Dr. Johnny Parker
The Unwavering Confidence of a Knight – Chad Stecker
What Would Jesus Do? – T.C. Stallings
What Type Are You? – Dr. Roy Smith
Managing the Dark Side of Me: The Dangerous Disconnect – Michael Ross
When Good Men Get Angry – Bill Perkins
One More Lap – Dr. Chuck Stecker
7 Keys to an Amazing Marriage – Clair Hoover
Less Faith, More Faithfulness – Matt Parks
Understanding Our Motives: Mercy and Grace, Not Power and Position – Joel Thomas
Loving God: Learning to Love Our Families through His Love for Us – Steve Demme
Lesson 2: When Good Men Are Tempted – Bill Perkins